For the Aalmar Group, business success is not just measured by what we do, but what our clients think of us. Here is a small selection of testimonials:
North P&I Club has a long standing relationship with Times Marine Survey. Their team are professional, friendly, flexible and can meet the challenges of local language issues and cultural customs on our behalf. Recently, we have integrated iAuditor into our survey process and TMS has played a pivotal role in testing this application. iAuditor is an app based system using smart questions and technology to gain more out of surveys and help keep all the information stored in one place. TMS understand our requirements for condition surveys, hatch cover testing and a vessel's shipboard operations - this ensures the survey is conducted with little or no inconvenience to the Master and the crew. Personally, I'd like to thank the team at TMS for their hard work and effort and I look forward to continuing to build a professional working relationship them in the future.
– Stephen Maclennan, Survey Executive,The North of England P&I Association Limited

We recently appointed Times Marine as marine warranty surveyors for the load out of a consignment of gantry cranes in UAE and load in at Bangladesh. We were extremely happy with their service, all round – from the speed at which they responded to our requests right from the outset – to the professionalism and depth of experience shown by their surveyors in both locations. When issues arose, the surveyors worked seamlessly with us to find solutions and ensure a successful and safely executed operation. We will certainly use Times Marine again and have no hesitation in recommending them to any companies requiring the services of professional Marine Warranty Surveyors.
– Francis Joseph, TGPC Projects Manager, Trans Gulf Port Cranes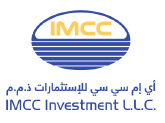 Saipem SpA Sharjah branch has been working closely with Times Marine for very many years, in particular in the area of marine warranty surveys. We have found their surveyors and naval architects to be very professional and competent and have no hesitation in recommending them to other parties for survey and marine warranty activities.
– Alessandro Cimelli, Saipem Spa

We have worked with Times Marine and their surveyors in the Middle East and South Africa for several years on a number of large projects. During this time Times Marine have assisted us in providing marine surveyors to undertake loading, securing and discharge surveys on a wide variety of heavy, oversized and/or specialised equipment. We have always received a first class attention and service from the entire team at Times Marine, despite sometimes difficult and challenging circumstances and often at short notice. We have no difficulty in continuing to use the services of Times Marine in the future and hope to work together on numerous future
projects.
– Malcolm Jull, Chairman, L&J Group Services Ltd.

We have worked with Times Marine for many years during which they have consistently met our requirements for 'on' and 'off' hire consumables and bunker surveys. They offer a friendly and professional service with quick response times and surveyors who are available at irregular hours and often at short notice. They are always willing to go that 'extra mile'.
– Christopher Brooks, Chartering/Operations, VM Marine International

Times Marine worked as marine warranty surveyors on our Saipem-Afcons joint venture for construction of the bulk jetty project at Sohar Port, Oman. We found them to be professional and knowledgeable … it has been a pleasure working with them and we will be using them for any future projects".
– Kamal Naser, Project Manager, Saipem – Bu Onshore

Smit Lamnalco has predominantly utilized Times Marine for their consumables surveys mainly because they are cost-efficient; reliable and their professionalism and dedication to provide timely qualitative results is phenomenal. We have no hesitation in recommending Times Marine as renowned Marine Consultancy Service Provider.
– Ferlin Brown, Asst. Chartering Manager, ME – Smit Lamnalco